We believe that localisation, the transfer of scarce skills from experienced expatriate staff to nationals living within the Kurdistan Region, benefits not only the people but also companies. Localisation remains the only solution to meeting rising demands for skilled staff whilst keeping training costs to a minimum. The pillars of successful localisation are mutual gain, fast results and productive collaboration.
The KRG and the Ministry of Natural Resources are localising the oil and gas sector by conducting surveys and training programmes, enforcing immigration control and reducing the hiring of low skilled expatriates. 
Today the local oil and gas industry workforce has reached 70%, a rise of 15% since April 2011. Our aim is to achieve 90% localisation by 2016. 
Universities in the Kurdistan Region face the challenge of producing graduates with the right skills to rise to management levelS in the oil and gas industry. Liaison between the oil and gas sector and universities has started and internship placement programs are encouraging, but the need for more industry-university dialogue is compelling, as Ian McIntosh, Adviser to the Minister of Natural Resources on local workforce development, explains.
The ministry encourages both exploration/production and services companies to recruit local staff. We also ensure that companies with production sharing contracts to contribute to skills and knowledge development in different ways, for example through funding universities' and technical institutes' programmes in the Kurdistan Region, providing work internships, or offering gifted students petroleum studies scholarships abroad. The development of local content is facilitated through the KRG's capacity building programmes.
By training and hiring workers who reflect the local community, companies are facilitating their regional operations, and the people of the Kurdistan Region are ensured productive and sustainable future employment.
Companies working in the Kurdistan Region are helping to build local expertise in different ways. Norwegian company DNO, which has operations near Zakho, has hired some of the first petroleum department graduates from Zakho Technical Institute. MOL has provided full funding for eight students from the Kurdistan Region to take MSc degrees in petroleum-related subjects at two of Hungary's best universities. Genel Energy and ShaMaran Petroleum have made generous financial contributions to the American University of Iraq Sulaimani (AUIS).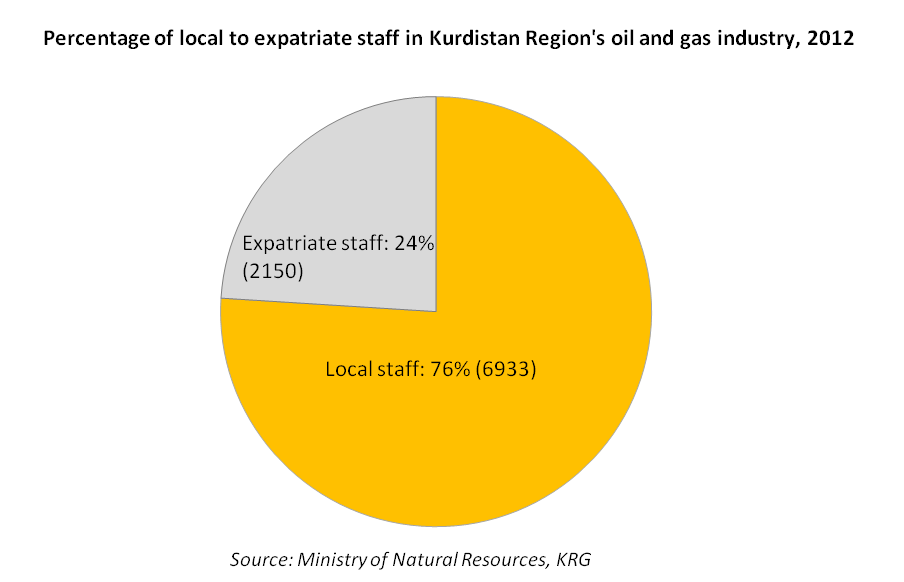 Details

Category: THE MINISTRY
Published: 25 August 2013
Hits: 7904