Under the auspices of the 2005 Iraqi Constitution, the Kurdistan Parliament passed an oil and gas law in 2007 to support the development of the region's hydrocarbons. This legal framework supports a fair and transparent investment environment and establishes production-sharing contracts that balance the risk and reward of investing in the Kurdistan Region.
Delineated in Chapter 10 of the Kurdistan oil and gas law, the production-sharing contracts establish a sliding scale for royalties and profits. There is a standard royalty payment of 10 percent of the total oil produced, and the contractors are entitled to a maximum of 40 percent of the oil produced, to offset their costs. The contracts offer an initial five-year exploration term with the possibility to extend the contracts to seven years. When a discovery is achieved, a 20-year period for continued development is granted with further extensions negotiable.
The simplicity, transparency and fairness of these contracts has been recognised and lauded throughout the global energy community. A report by Dr Pedro van Meurs, a world expert on petroleum fiscal regimes, concluded that the KRG's production-sharing contracts encourage oil companies to perform optimally and are serve Iraq's national interests better than the Iraqi Ministry of Oil's risk service contracts.
The KRG has made available a Model Production Sharing Contract (PSC), amended to take into account the Kurdistan Oil and Gas Law.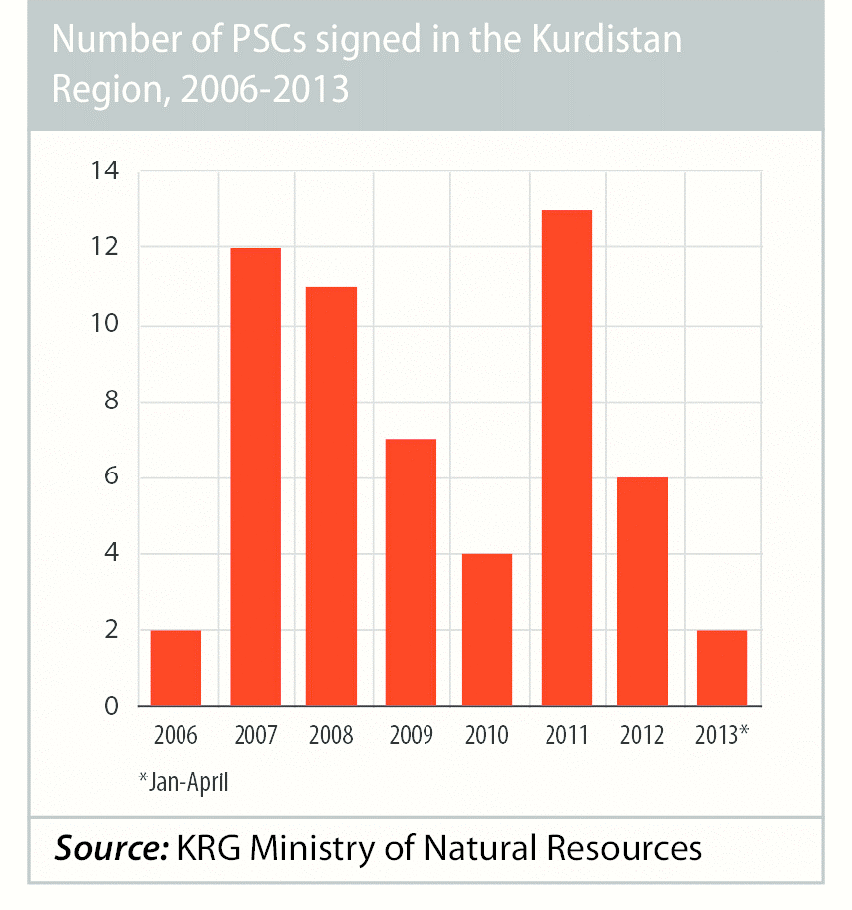 This diagram shows how the KRG's production sharing contracts work.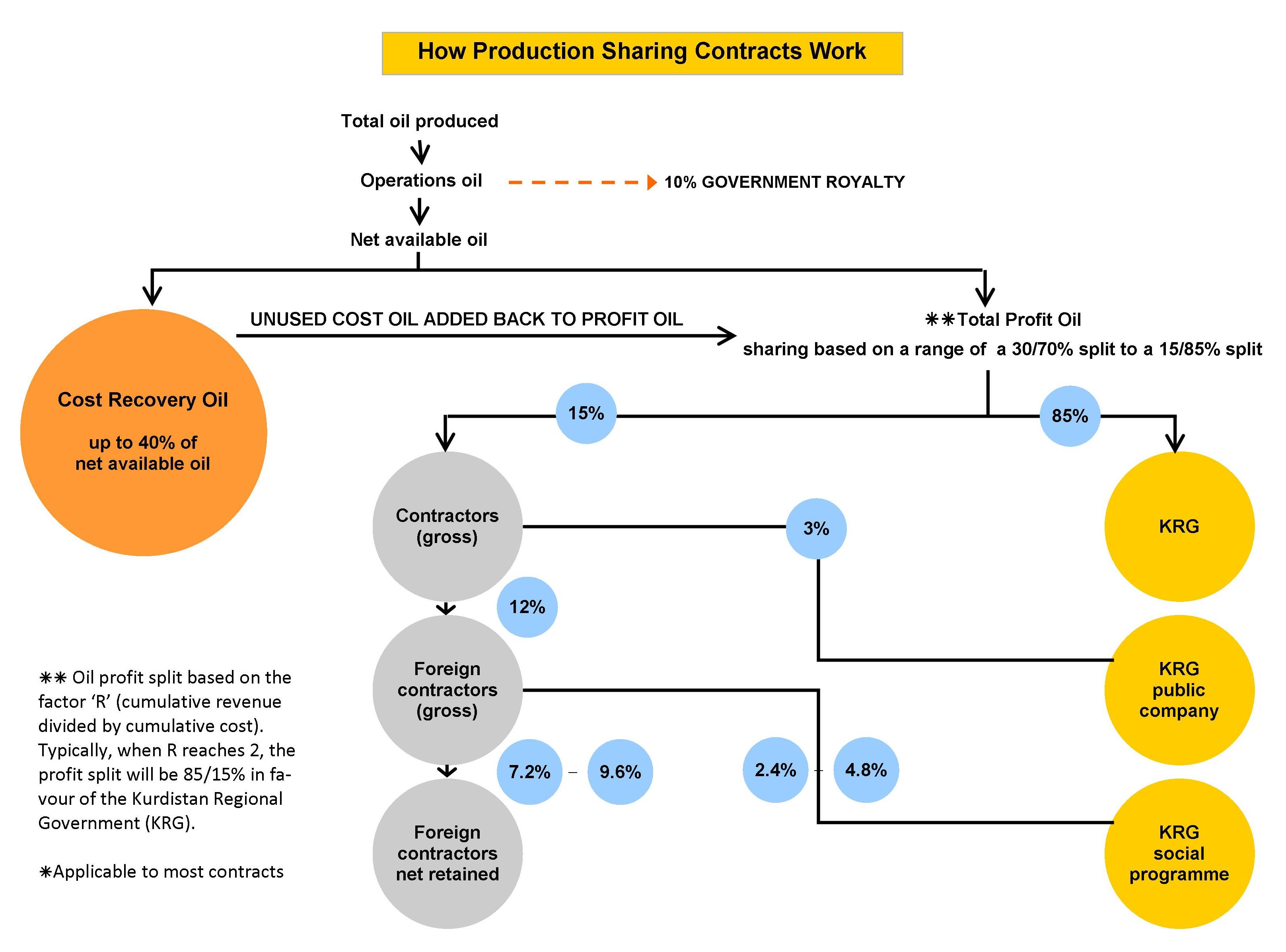 Details

Category: CONTRACTS
Published: 25 August 2013
Hits: 15874